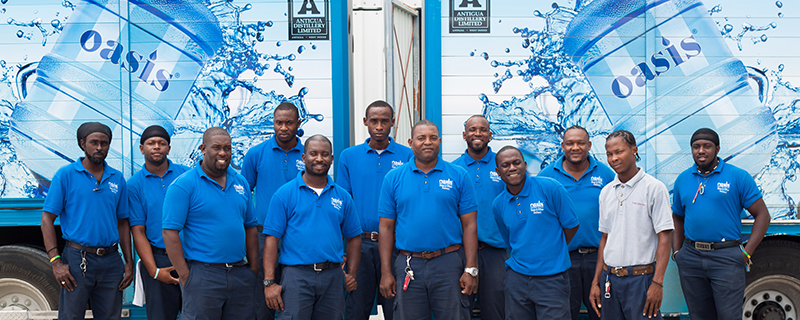 Water Delivery
Residential Accounts
Premier Beverages specializes in delivering Oasis® Water to your door. We offer island-wide delivery of all our pristine water products. Up-stairs, down-stairs, around the back, in the garage, help switch your bottle, not a problem! Our staff enjoys going that extra mile to ensure that our customers experience nothing but satisfaction.
Commercial Accounts
Premier Beverages is here to service all of your business's water needs. Whether you are a small office or a large industrial operation Oasis Water has everything you need. We can keep your clients and crew hydrated with our array of water products from small 350ml bottles to our larger 5 gallon sizes. We also have an assortment of top of the line dispensers and storage solutions to assure not to take up valuable work space.
Beverage Service
New for 2017, we have expanded our offerings to include a line of products needed for office break rooms or even at home. Take the hassle out of lifting heavy items from the supermarket to your car and your car to your home. We'll deliver right to your door, along with your regular order of great tasting Oasis® Water.
Don't see what you need. Call or email our friendly customer service staff, and we'll be happy to consider it for future orders. We're always looking for ways to improve our service.